Professional locally owned business servicing residents of Central & Northern Victoria providing Domestic and commercial pest control.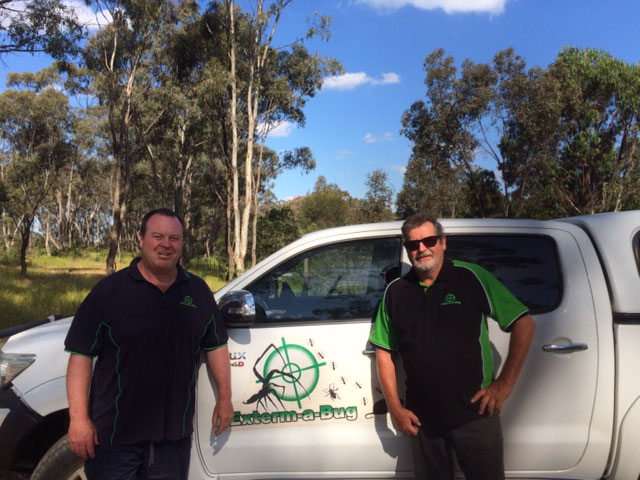 Pest Control Services
Exterm-a-bug pest control provides both commercial and domestic pest control solution's to residents and businesses in Central and Northern Victoria.
We are committed to provide our customers with the most reliable and cost effective services available, unlike many other larger pest control businesses. Exterm-a-Bug is an Australian owned and operated business.
Benefits of using a local Pest Control Company
Company Director Steve has acquired over 15 years of experience with removing all kind's of pest's from residential dwelling to commercial complexes. Steve's local knowledge and experience allow him and the team to understand the terrain, weather and condition's that harbour's Pest's, with this knowledge he is able to successfully treat and remove all types of Pest's.
100% Satisfaction Guarantee !
With our reputation on the line every time we are on the job , we always strive to achieve the best results for our customers. We follow strict guidelines to ensure that our services are provided safely and with minimum impact to the environment.
We always take extreme precaution when treating any pest, noticing the surrounding environment such as Pets and Children.
Our service extend beyond the job site, we are contactable 24/7 in case of emergency.
Please contact Steve on 03 5439 4000 for any service &/or advice in Central and Northern Victoria.