Also Serving Kangaroo Flat
Ant Control
We control all ant species, we will eradicate them efficiently. We will apply the best treatment for the species being Eliminated, and provide recommendations to reduce risk and likelihood of future infestations
Cockroaches Control
Cockroaches spread diseases, cause odors, and contaminate food. Exterm-a-bug has been protecting homes and businesses for over 15 years  and helping to maintain a cockroach free environment. Hygiene is as  important as chemical application in the control of cockroaches. With a range of different products on the market we select the best product available to achieve fast and effective results.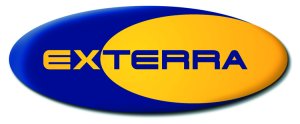 Termite Control
Termites can cause severe damage to homes and other buildings. It is important that regular inspections be carried out to assist in the early detection of these pests. At Exterm-a-bug we prefer to use the Exterra termite monitoring/interception and baiting program to provide effective and ongoing control of termites http://www.exterra.com.au/worlds-number-one-termite-protection.php we have been using this system for many years with fantastic results, solving many termite problems after chemical treatments have failed. Contact us today for your initial inspection and a free quotation on the installation of this program
Bedbugs Control
We will treat your home from bedbugs and give you tips to avoid a re-infestation. Bed bugs are most commonly found in places such as Motels and Back Packers and often are brought home after frequenting them. Also they can be introduced into the home via second hand furnishings etc. Treatment for these pests is complicated and often repeat treatments are required as well as the disposal of effected bedding and furnishings.
Spider Control
Spiders are a prolific pest throughout Central and Northern Victoria, the webs are messy and often their bites cause significant pain and discomfort. Many of our customers have a regular annual spray to the house and yard to minimise the risk of bites and also to reduce the messy webs from around the house.
Bee and Wasp Control
Bees and Wasps can also pose a risk of bites to people particularly when disturbed. Wasps and Bees love to live in our gardens and buildings. Wasps are often more aggressive than bees and cause multiple stings. Don't risk the stings and bites call us today for a wasp/bee service
Rodent Control
Rodents can cause significant problems to the home and business, both through hygiene and through their need to gnaw on materials. The need for the gnawing has caused many homes and businesses significant financial loss due to the damage they can cause. At Exterm-a-bug we use every means possible to ensure rodents are controlled as quickly and efficiently as possible. We have a wide range of solutions to suit your needs from Chemical control through bait application to non-chemical treatments, we asses each site and provide the solution that best suits your needs.